Gateway Hardware, Lawn and Garden
Check Out Our New Web Page
Click above to go to On line shopping

Please be sure to add truevalue@truevalue-email.com to your trusted sender list.







Q:

I'd like to grow a small home garden and I'm not sure how to start. Where to I begin?

See Answer

My True Value

Connect with us on Facebook
Follow us on Twitter
Get project inspiration from the DIY Blog Squad

Give your whole home a spring makeover

This month our

3-D Idea House

brings a breath of fresh air to your project list with great ways to enhance your home inside and out. You'll find tips for updating the kitchen and bath along with ways to wake up hardwood floors, crown molding and trim. Outside, a new mailbox delivers enhanced curb appeal while a rainwater collection system keeps you eco savvy and utility smart. We'll even help you get a head start on your summer garden. It all starts here, and at your

your local True Value hardware store

where you'll find the right tools, products and expert advice you need from start to finish.



Let the sunshine in by washing dingy glass with a mixture of water, white vinegar and a dish detergent.
Read more tips
TRUE VALUE PRIVACY PLEDGE
True Value takes the protection and proper use of your personal information seriously. We respect your privacy and take great care to safeguard information in our possession. True Value does not share and does not sell customer information (including email addresses) outside the True Value Family of Retailers.
Lawn and Gardens Supplies
503-254-3100
SPRING PROJECTS FOR YOUR HOME
With rain still with us for another month or two, lawn and gardens will need lime to sweeten the soil for good growth.
Now is also the time to think of replanting those bare sports and thickening up the lawn with a well balanced fertilizer.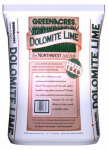 40 LB, Dolomite Lime, Improves Soil Structure, Sweetens Soil By Naturally Neutralizing Soil Acidity, Corrects Soil PH,
Green Thumb, 16 LB, 5,000 SQFT Coverage, 30-3-3, Premium Lawn Fertilizer Pallet, Blended To Promote Even Lush Growth Of Your Grass, Sulfur & Iron Added, For Deep, Green Color, Provides Controlled Release Of Nitrogen For Extended, Feeding, Apply In Spring and Summer.

Green Thumb, 3 LB, Sun & Shade Grass Seed, A Mixture Of Improved Blue Grasses, Fine Fescues & Perennial Ryegrasses, Bagged.
503-254-3100
While a leaky faucet can be a huge annoyance, itís a project that people often put off doing. But there is a simple repair solution. Learn how to finally fix yours.